Now that I'm staring staring down the middle of May, I've finally caught up on all my March book reviews (and even managed to start on my April ones). Okay, I read a lot in March, which was great! Except that I slacked off on reviewing books and then had to catch up. Let's not let me do that again. A bunch of ARC books this month, most of them kid's lit, but a few I really think you should pick up! I really enjoyed the Spring Rabbit, it was so well written and illustrated (and is now out!) but I also think that there's a couple others that are lovely, especially if they line up with your interests.
I also finally got around to getting Iron Widow from the library and it was just as amazing as everyone has said it is. I'm only mad I read it already because I know I'll have to wait ages for the second one and the author left tottering on the edge of a cliff. Rude. Madeline Miller wrenched my heart out of my chest once again, and I can confirm that I'll never look at a marble statue the same way ever again.
Books Read: 14
Pages Read: 3,243
Favorite books: Iron Widow, Galatea, The Spring Rabbit
Least favorite books: A Reaper at the Gates, My Lucky #13 (not posted)
An Ember in the Ashes Series (Books 2-4)
Fiction; Young Adult, Fantasy
A Torch Against the Night ⭐⭐⭐ 3.5 stars
A Reaper at the Gates ⭐⭐⭐ 3.0 stars
A Sky Beyond the Storm ⭐⭐⭐ 3.25 stars

I read the first book in this series at the end of February, and then devoured the next three over the next week and a half. The third book was a bit of a slog for me, mostly because I'd loved the first two books so much. I would still recommend the full series, but be aware that book three is long, and feels that way.
Iron Widow by Xiran Jay Zhau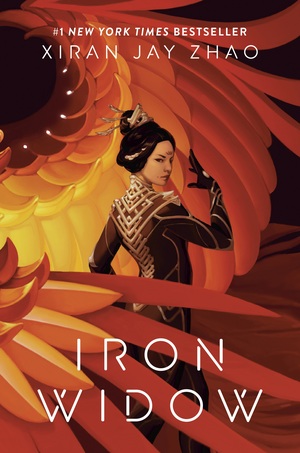 Fiction; Young Adult, Fantasy
⭐⭐⭐⭐⭐ 5 stars
Zetain becomes a concubine-pilot to get revenge for her sister, who was killed. Instead of killing him outright, she ends up killing him while they're in battle, and sets off a domino affect of events that lead her somewhere she never imagined going. She ends up learning things that have been kept secret for eons, risking her life to change the world and save the concubines and their pilots, and falling in love – more than once. The only complaint I have about this book is that it ended, I wanted more!! Impatiently awaiting the second novel in this series.
The Physicists' Daughter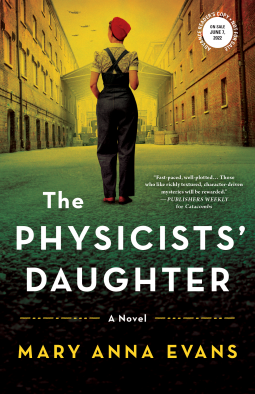 Fiction; Historical
⭐⭐⭐⭐ 4.0 stars
Justine is working in factory in New Orleans in 1944. She's working on mysterious parts that are for the war effort, parts no one tells them anything about. And strange things keep happening at the factory. Machines breaking in ways they shouldn't. So, she decides to investigate.
I love WW2 fiction, but I rarely read books that take place in the US during this era. Justine is an orphan, but before their death, her parents were physicists (hence the somewhat clunky title of the book), and they taught her to think like an academic. Which means, she's realizing that things aren't adding up. So, unable to trust anyone, she tries to solve the accidents (which she thinks are sabotage) all by herself.
Justine is a strong female lead, and the book tackles a not-so-often side of WW2. But I found the book very slow to start, where I had to force myself through the first third of it. If you like a good slow burning book, this is for you! But I like more action in my books, so it fell a bit flat for me.
I was provided an ARC copy of this book through Netgalley. My thanks to the publisher and the author for providing it to me. The Physicists' Daughter will be out on June 7, 2022.
Too Many Pigs and One Big Bad Wolf by Davide Cali & Marianna Balducci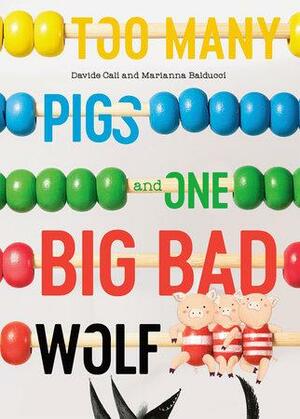 Fiction; Children's Lit
⭐⭐⭐ 3.5 stars
This story made me laugh, but my little reviewer declared it boring and asked for another story instead. I guess she didn't find it as funny. Still, 4 stars from me, and I hope your tiny humans have a better sense of humor than mine did this week!
The narrator tells the story of the 3 little pigs, but the child listening wants a longer story. The narrator changes it up to add more pigs, to make them skateboarders and soccer players, and a whole list of them alphabetically. But nothing makes the child happy, even when, in the end, the wolf doesn't eat any more pigs. All the pigs are lined up on an abacus, making it easy for your little story readers to work on their counting along with the wolf.
I was provided an ARC copy of this book through Netgalley. My thanks to the publisher and the author for providing it to me. Too Many Pigs and One Big Bad Wolf will be out on September 27, 2022. Preorder today!
Abuelita and I Make Flan by Adriana Hernandez Bergstrom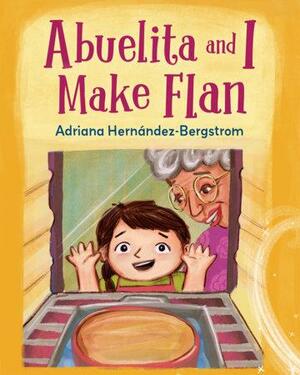 Fiction; Children's Lit
⭐⭐⭐⭐ 4.5 stars
A lovely look at a Cuban dish and family tradition through the eyes of little Anita. It's her Abeulo's (grandfather's) birthday, and today she gets to help her Abuelita (grandmother) make Flan for the party. Only, before they start, Anita accidently breaks the special serving tray they always use. And as she's helping Abeulita make the flan, she's nervous the whole time about what will happen when she tells Abeulo and Abeulita about the broken serving dish. In the end, everything works out and she learns a little bit about her Abeulo as well.
I loved this book, but as someone whose Spanish is very basic, I needed to reference the translations in the back quite a bit. Still an amazing read for our family, and my little now wants to use the Flan recipe to make our own flan sometime soon!
I was provided an ARC copy of this book through Netgalley. My thanks to the publisher and the author for providing it to me. Abuelita and I Make Flan will be out on August 9, 2022. Preorder it today!
The Spring Rabbit by Angela McAllister & Christopher Corr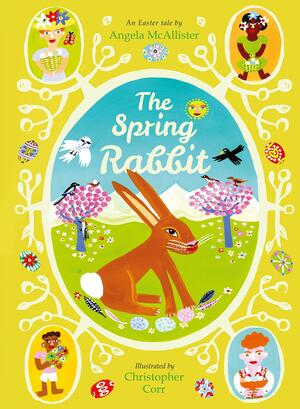 Fiction; Children's Lit
⭐⭐⭐⭐⭐ 5 stars
First off, this book is stunningly illustrated. The cover was what first sucked me in when I saw this on NetGalley, and I was hopeful that the illustrations would be as beautiful inside as outside. I was not disappointed!! Christopher Corr's illustrations pair wonderfully with Angela McAllister's text. And, as someone who was raised religious but it not religious, I was very appreciative of how McAllister approached a usually religious holiday (Easter and the Easter Bunny) and brought it back to its' non-religious roots. Spring saves a bird that has fallen from the trees by turning it into a bunny. In exchange, the other birds help the new bunny repay Spring for her generosity by giving her a basket of eggs, which she asks them to share with the children of a nearby town to show that them spring is coming.
5 out of 5 starts from me, and a "very very pretty" from my tiny reviewer. I would gladly add a physical copy of this book to my personal library!
Many thanks to NetGalley and Quarto Publishing Group for this Advance Review Copy. The Spring Rabbit was published in April and is now available.
Galatea by Madeline Miller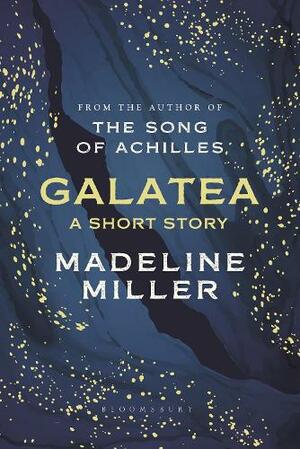 Fiction; Fantasy, Short Stories
⭐⭐⭐⭐⭐ 5.0 stars!
Galatea started her life as a marble sculpture, the work of her husband. But he got mad when she didn't exist merely to be his arm candy. So he locks her away. Despite that, she finds a way to exact her revenge, and break free from him.
Look, I will read every single thing that Madeline Miller publishes, and every single time, I will get chills. This short story was, in my opinion, too short. I wanted more. And yet, it felt complete at the same time. Her prose is so beautiful, and each character feels so complete. I don't want to comment much on the story – because it's so short – for fear of giving it away. But grab this short story ASAP and read it. There is no happily ever after, but there is beauty and pain and acceptance of who you are.
Pugs Cause Traffic Jams by Jennifer McGrath & Kathryn Durst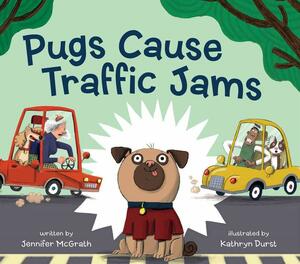 Fiction; Children's Lit
⭐⭐⭐⭐ 4 stars
Kirby the pug has gone missing, and as their owner searches for them, they see all different kinds of dogs. Each breed of dog is said to be something specific, like "Huskies are singers" (as the owner of a Husky mix, I can confirm this) but in the end, the author maintains that pugs cause traffic jams. And maybe become internet sensations?
The story is told through speech bubbles, as Kirby's owner searches for them. The book is very well illustrated, and my little review (age 5, pet lover) giggled about all the different dog's traits, and pointed out which ones reminded her of dogs in our own life. Not only would I get this for any kid who loves dogs, I am tempted to pick it up as a birthday gift for a couple of pug lovers in my own life because I know it would make them laugh.
I was provided an ARC copy of this book through Netgalley. My thanks to the publisher and author for providing it to me. Pugs Cause Traffic Jams is out now!
Tayra's Not Talking by Christine Battuz & Lana Button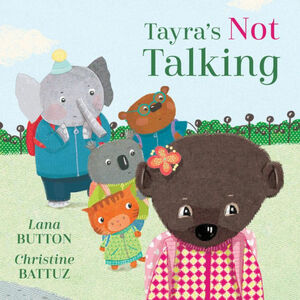 Fiction; Children's Lit
⭐⭐⭐⭐ 4.5 stars
Tayra is new in school and she's not saying a single word. Her classmates keep asking her questions, they even try speaking LOUDER and it really doesn't work. Things get a little rough for a bit, but their teacher reminds them that sometimes people don't feel ready to talk, and instead of listening to what they say with their words, perhaps the students should use their eyes to see what Tayra says with her actions.
My little reviewer (age 5) really loved this book. They are also sometimes a bit shy and overwhelmed, and don't appreciate it when people try to get them to talk when they're not ready. So seeing that Tayra was able to communicate with her friends without words was very neat for her. I'd recommend this to every single preschool and early elementary school teacher, because I think it's super important. Highly, highly, recommend!
Spoilers here 😉
At the end of the book, Tayra doesn't magically start speaking. She says nothing throughout the whole book, and I think that might be the most important lesson that this book imparts to kiddos. Because not everything is "fixed" by the end of the book and sometimes people can't or won't talk, for a myriad of reasons.
A huge thank you to the publisher and the author for providing me with an ARC copy of this book through Netgalley in exchange for my honest review. Tayra's Not Talking will be out on June 7, 2022.
Edward and Annie by Caryn Rivadeneira
Fiction; Children's Lit, Educational
⭐⭐⭐⭐ 4.5 stars
Edward and Annie is the super cute, based on real penguins, tale from the Shedd Aquarium in Chicago. The penguins know something is different, but can't figure out what, when they follow their caretaker through the aquarium. They visit lots of different animals at Shedd, including sea otters, whales, and turtles. While wandering around, they realize that there are no people there to visit them!
The book is super cute and talks a bit about Shedd and the programs that they host at the end. I would 100% buy this if I was visiting Chicago, or Shedd, as a souvenir. I would also happily buy it to add to our library at home, since my zoo and aquarium loving 5 year old really enjoyed this book, and I loved how wonderfully it was illustrated! 4.5 stars from me, and 5 stars ("for the turtles!! and the penguins!!!" from my little reviewer.
My thanks to Netgalley for providing me with an ARC copy of this book for review. Edward and Annie is out now!