April was a low book month for me – just six books – because we were traveling a lot, and I didn't add any ARC kids books to my list, and I finished up one ARC adult book at the beginning of the month. May has been a lot book heavier so far! I also read a Sarah J Maas book. Those, like Diana Gabaldon's
Outlander
series, are beastly books. The one I just read clocked in at 816 pages. Which reminds me that I have the most recent book in the 
Outlander
series waiting for me as well. I need to get on that in June.
I also hit a slump in April. I know that, with how many books I read, not every one of them can be a five star read, but none of my April reads really took my breath away. There were a couple good ones (and thankfully no terrible terrible ones), but nothing of the level of some of the ones I'd read earlier this year. Hopefully, I'll have better luck in May!
Books Read: 6
Pages Read: 2,831
Favorite books:
The Invisible Life of Addie LaRue, House of Earth and Blood
Least favorite books:
Twice Shy, Anne of Manhattan
The Italian Ballerina by Kristy Cambron
Fiction; Historical
⭐⭐⭐ 3.5 stars

Kristy Cambron braids together three stories in this one, and it's not an easy read, but one that is so good. There's the story of Julia, a British ballerina, stranded in Rome during WW2, helping with Syndrome K, a fake disease made up by Italian doctors to save Italian Jews from the Nazis. There's an Allied medic, and a small Italian girl united by a horrible accident, and determined to make sure she gets safely to her family. And there's Delaney, who is finding out that her grandfather had stories he never told her, and heads over to Italy to find the truth, with the help of a charming Italian man.
This story was beautiful, but at times much slower than I prefer, and sometimes confusing, because there are a lot of characters and plot lines. It's not a light beach read that gives you a HEA in 300 pages, but a tale that weaves through the fabric of time. The timelines and main characters do not come together until later on in the story, so if you're hoping for a single story told from multiple points of view, this is not it. Instead, you are give the threads of a tale and only when you get to the end do you realize what kind of picture they make.
I did get this as an ARC copy through Netgalley, and there were some formatting errors, but nevertheless, I really enjoyed this story.
Twice Shy by Sarah Hogle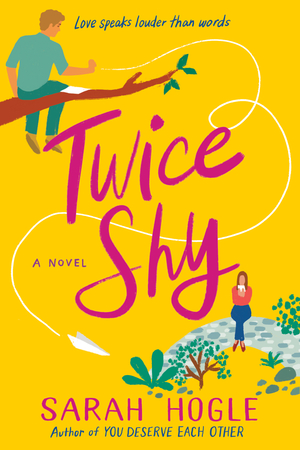 ​Fiction; Romance
⭐⭐⭐⭐⭐ 3.5 stars
Maybell is a dreamer with her head stuck in the clouds. Wesley has anxiety that makes it hard for him to go out in the world. When Maybell's aunt dies, she leaves them both her big old house. But things don't go very smoothly. The house needs a lot of work, and Wesley and Maybell have some issues to work out, both individually and together.
I wanted to love this book. The author approaches Maybell and Wesley's issues really well, and I love how she tackles them. Both characters learn to live with the things that make them unique, instead of "magically" overcoming them with 20 pages to go in the book. But at the same time, I couldn't connect with either character. Both of them were well written and lovely, but neither of them sparked me, and it took me quite a while to finish the book.
Meet Cute by Helena Hunting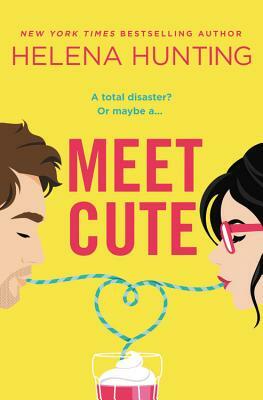 Fiction; Romance
⭐⭐⭐⭐ 4.0 stars
Kailyn literally falls for Daxton when she crashes into him on their first day of law school. And then she fangirls over him – HARD. They become friendly enough through law school, but then Daxton betrays her, and she seethes for years to come. But one day, Daxton's parents die in a terrible car accident, and Kailyn gets tangled up with his family as he takes custody of his 13 year old sister. And reunited as adults, their chemistry explodes. But will it end in betrayal again? Ends in a HEA.
The whole time I was reading this book, I was 95% confident that I'd already read it at some point, but never marked it down on my read list? Either way, I really enjoyed this book. Kailyn and Daxton have some HOT chemistry and the book deals with some big, real, emotions. Cute normie-former celeb relationship, which is one of my fave tropes. Even if it was an accident reread, I'd reread it again.
The Invisible Life of Addie LaRue
Fiction; Fantasy, Historical
⭐⭐⭐⭐ 4.5 stars
Addie LaRue, in a moment of desperation in 1714, makes a deal with the devil. And this, lives forever, while being forgotten by everyone she meets. Until one day, she meets someone who remembers her.
Told in pieces through Addie's 300 years on this earth, we see a woman who struggles to find her purpose, struggles to find a way to make a mark on the world while being forgotten. And then finds out what it's like to be remembered. To have her story told. And in the end, she learns what it's like to love someone, and lose them too. This story is one of those where you're caught up in the threads and only at the end do you see the whole tapestry. It's beautiful and dark and lovely and sad. One that makes you choke up with tears and laugh in public.
House of Earth and Blood (Crescent City #1) by Sarah J Maas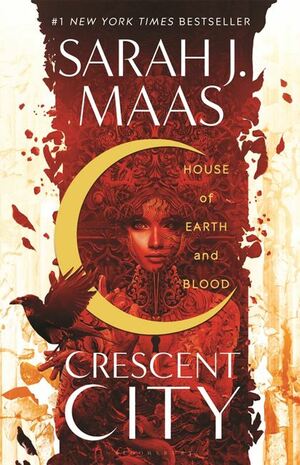 Fiction; Fantasy, Romance
⭐⭐⭐⭐ 4.75 stars
Bryce is a half human/half Fae living her best life until her best friend is brutally murdered, and she's got to live with the sorrow that comes from surviving. Hunt is a fallen angel whose anger has been burning in his veins for centuries. Together, they're tasked with solving a series of mysterious murders. Together, they learn of secrets that break them both open, and realize that the only way they – and everyone else – will survive, is by opening up their hearts and being exactly who they're meant to be.
HOT DAMN SARAH J MAAS. I've read ACOTAR (more than once) and had been holding out on other SJM books, but once the second one came out, I decided to read them. I should have waited another year until book 3 was out, because the wait for #2 at the library is torturous. SJM is aces at world building, and while there's some overlap in skills and species with ACOTAR, this series is a whole different place. There is a little bit of everything in this book, and the ending! I never saw that coming – although she left all the signs out for me to figure it out – so kudos SJM for writing another amazing series.
Anne of Manhattan by Brina Starler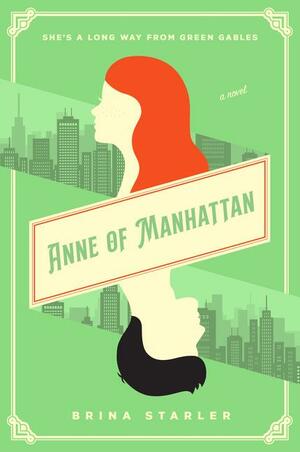 Fiction; Contemporary Romance
⭐⭐⭐ 3 stars
In a modern day retelling of Anne of the Island (Anne of Green Gables #3), Anne is off in Manhattan from college (having grown up with her foster parents on Long Island) with her childhood bestie Diana, when her childhood nemesis, Gilbert Blythe, shows up for her final year in their program at Redmond College. Paired together for their senior thesis, Anne and Gil must learn to get over their childhood misunderstandings. And what starts as a tentative friendship gets much much deeper (and hotter) and then explodes.
I adore Anne of Green Gables and reread them all more than once as a kid. Anne of the Island was always one of my favorites, so I was super excited for this retelling! And it's hot – much hotter than the originals – and adapted in a way that makes it modern. But while I liked the modern changes, I did find the flow was more stilted. The originals have such wonderful prose, and that was missing in this version. I think I loved it because I know the characters so well, and I think if you didn't know them, they'd fall quite flat.