Books Read: 13
Pages Read: 2,840
Favorite books: Anne of the Island (reread), Bad at Love, The Wicked Wallflower
Least favorite books: What I See in Me, The Teacher of Warsaw
Anne of the Island (Anne of Green Gables Series) by LM Montgomery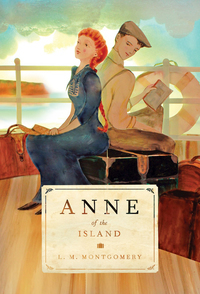 Fiction; Young Adult, Classics
⭐⭐⭐⭐ 4.5 stars
The Anne of Green Gables series was one of my childhood staples, and after reading Anne of Manhattan, I decided I needed to reread the book it was based on – this one. I was a bit nervous that it would have aged well. After all, most of the books are 100+ years old. But Anne was eloquent as I remember. The relationship between her and Gil is up there with Elizabeth and Darcy for being a perfect enemies to lovers tale, and it was such a beautiful book to reread.
My only, everlasting, complaint about these books is that I always wanted more from Anne & Gil. This is mostly the tale of Anne and her adventures, and I want more Gil!
Bad at Love by Gabriela Martins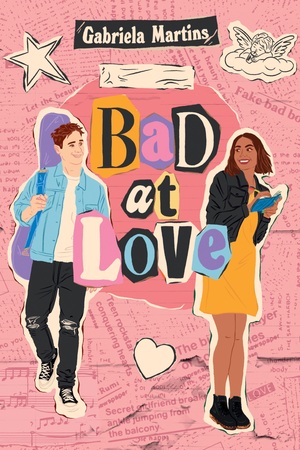 Fiction; Romance, Young Adult
⭐⭐⭐⭐ 4.5 stars
TLDR; super cute queer YA book that needs to be on your TBR list ASAP.
Daniel – aka Rotten – hates the paparazzi, but it's part of his new life as a member of a band in LA. Everyone thinks he's a bad boy, and he does have secrets. Just…not the ones everyone thinks he has. Sasha wants to make a name for herself at the celebrity gossip magazine she works at. A chance encounter throws these two together, and Sasha has to decide if she'll go for the headline or save the relationship she's been building with Daniel.
This is an adorable, teen romance featuring multiple queer characters. I adore celeb-normie relationships, and I loved how sweet this one was! I started reading it expecting that it'd take me a couple days to get through (like most books right now) and instead, devoured it in one sitting. I loved Daniel, how he's not what he seems, that his hobbies are surprising but perfect, that he struggles with his English and how that shyness is taken the wrong way at times. I loved Sasha, and how she's driven to get the things she wants in life, but is so realistic about what she might actually be able to get. The teenage drama. The angst. Grab this book for every YA lover or preteen on your list this fall! Book is out next week on August 2, 2022.
Thank you to Penguin Random House Children's Book, Underlined for sending me this as an ARC in exchange for an honest review.
The Teacher of Warsaw by Mario Escobar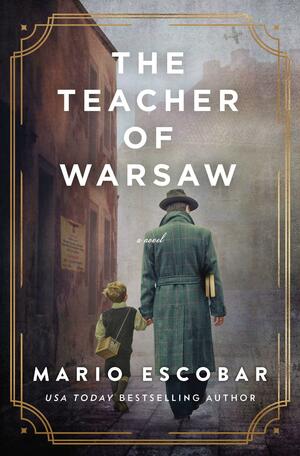 Fiction; Historical
⭐⭐⭐ 3.5 stars
In September 1939, the lives of Jews in Poland change forever, including those living at an orphanage in Warsaw. As the days turn into weeks and months and years, the orphanage is moved inside the ghetto, and their lives get progressively harder, until one day, everything comes to a head.
I really enjoy books about WW2, and yet, it took me weeks to get through this one. Something about the way it was written made it so hard for me. It felt like a work of nonfiction – and it is in fact based on a few real historical people – but it's a work of fiction. The characters do have so many layers of realness to them, and are very well thought out, but I feel like the author was trying too hard to be as accurate as possible, and along the way, the story lost its' smoothness. However, it's not a light and happy beach read, and as such, I understand why Escobar treats his story with such gravitas. 3.5 stars in the end.
I was provided an ARC copy of this book through Netgalley. My thanks to the publisher and the author for providing it to me. This book is out now!
Viva's Voice by Raquel Donoso & Carlos Velez Aquilera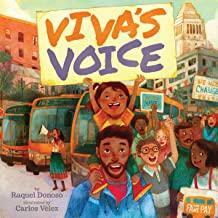 Fiction; Children's Lit
⭐⭐⭐⭐ 4.5 stars
Viva often joins her father at work when she's not at school, because her Papi works as a bus driver and it's lots of fun to go to work with him. But one day he says he won't be driving the bus, because they're doing to do something else – go on strike. The book follows Viva as she joins her Papi on the strike, and learns about unions, protests, picket lines, and the power of uniting for a common goal.
The artwork (by Carlos Velez) is STUNNING and the book should be added to your library for that thing alone. The subject is great, and I'd say this book is a perfect introduction of a complicated topic for kids ages 4-8. The story doesn't have the poetic flow of some children's books, but it's not a lyrical bedtime book, it's a story based on real occurrences and big topics. 4.5/5 stars, and I would absolutely add this to my library!
I was provided an ARC copy of this book through Netgalley. My thanks to the publisher and the author for providing it to me.  This book will be out on August 26, 2022. Preorder it today!
The Starburst Effect by Kelly Oram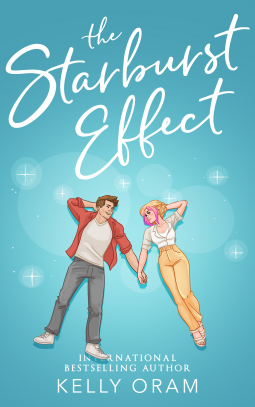 Fiction; Young Adult
⭐⭐⭐⭐ 4.25 stars
Noah and Lily live next door to each other. Noah is a complete jerk, making Lily's life at home and school absolutely miserable. Not that her home life is anything great to begin with. But then Noah gets hit while playing football, and ends up with a traumatic brain injury. Months later, when Noah comes home, she finds he's a completely different person. And her school counselor is asking her to partner with him on a project. But Lily struggles with the dichotomy between who Noah once was and who he is now. Can two enemies become friends? And how will she handle these feelings for new Noah, when she still remembers old Noah?
This book is YA/teen, but handles some pretty heavy topics, and does so with grace. I don't know much about TBIs, but what I do know is that every one is different. Noah's makes a huge change in his personality and his ability to do things on his own. Lily finds herself struggling because the Noah who ruined her life doesn't exist anymore, but she still remembers him. I liked that Lily didn't fall for Noah the second he came home from the hospital and rehab. I felt like Lily was pretty self aware, but from the way she grew up, I imagine she grew up fast. 4.25/5 stars, and this book needs to come with a don't read in public warning, because I bawled my eyes out more than once.
I was provided an ARC copy of this book through Netgalley. My thanks to the publisher and the author for providing it to me. This book is out now!
In a New York Minute by Kate Spencer
Fiction; Romance
⭐⭐⭐⭐ 4 stars
Franny has a terrible day, and gets rescued by a knight in shining Gucci. But when their meet cute goes viral, and then end up on the news together, Franny and Hayes find that they're like oil and water. Only, they keep running into each other. And it turns out, like oil in water, when you agitate them enough, they come together quite nicely.
This felt like the most cheesy of rom-com NYC love stories and it…worked. It was a bit spicy, absolutely adorable, and made me want to hop on a plane to New York. I fell for Hayes about 30 seconds after he came into the story, but Franny made me roll my eyes more than once with her sometimes unnecessary drama. In the end, they find a way to be together and I would 100% recommend this as a top contender for your beach read this summer. It's not life shattering, but it's an ode to New York and the kind of meet cute rom-com dramas that many of us love. 
Nowhere Girl: A Memoir of a Fugitive Childhood by Cheyrl Diamond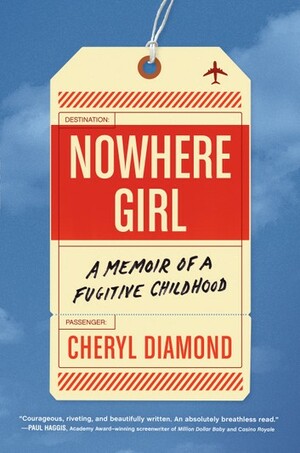 Nonfiction; Memoir
⭐⭐⭐⭐ 4.5 stars
The story of Cheryl Diamond's childhood is wild. Her dad was a con man and her entire family was on the run from the law and her mom's family. She traipsed around the world on fake passports, always one step ahead of the law. The one day, things came crashing down. And she had to find a way to save herself from a father who had controlled her whole life, while not getting arrested because – now an adult – she was also an outlaw.
More than once as I read this book, I said HOLY SHIT to myself. What this family went through would not be possible today, in the age of digital IDs and computers. But if my math is right, Cheryl was born in the 1980s, and while many parts of the world were quick to adopt stricter regulations because of new technology, many places also weren't that fast. And a con man like her father could keep their family on the run. Cheryl was a kid who grew up an outlaw, was training for the Olympics in gymnastics, became a model, and then found a way to escape the life she'd be living. Her story is almost too impossible to be true. Even when you think about how memory is faulty, and that many of the things can't be fact checked, the stuff she went through, however implausible, in a wild ride. A good read, although I found that her writing didn't pull me in as well as some other memoirs.