February, the shortest month of the year! At the end of January, we all went into isolation after positive tests. Thankfully, our cases were mild and my biggest symptom was a headache that wouldn't quit. But by the time February rolled around, we were still in isolation and I was ready to devour some light books. I finished up one that I'd been reading before quarantine (Murder at Westminster) and then devoured the Stage Dive series. I ended up having quite a successful month of reading, with 13 new books read (10 adult + young adult, 3 children's). Five of them were ARC copies, and only one was a physical book. Everything I read this month was fiction, but maybe next month I'll finally crack one of the non-fiction books on my list?
Books Read: 13
Pages Read: 3,789
Favorite books: Project Hail Mary, The Girl with the Scarlet Ribbon
Least favorite books: Lead, Deep
Murder at Westminster by Magda Alexander
Fiction; Historical Mystery
⭐⭐⭐⭐ 4.25 stars
Kitty Worthington is an amateur sleuth and while she doesn't ever mean to get involved in these things, it seems she can't help herself. This is the second book in the Kitty Worthington Mysteries series, but I haven't read the first novel. There are some light spoilers for the first book, but I think I would still feel surprised if I read it.
The book takes place in London in 1923. Kitty's trying to avoid her debut season as much as possible, and then someone tangentially connected to her is murdered. And someone close to her is blamed for it. Kitty is positive that they couldn't have done it, so she uses her connections to ask around, and even gets her maid and a Scotland Yard Inspector to help her a bit. Can she solve the murder? And what happens when she gets a little too close to things?
I'm not usually a fan of murder mysteries or thrillers, but I picked this one up anyways, because I have a weak spot for historical novels where women break the rules. This is a very light mystery, and it won't have you jumping every time you hear a noise. I loved Kitty, even when I rolled my eyes at her, and I was excited by how the book ended.
I was provided an ARC copy of this book through Netgalley. My thanks to the publisher and the author for providing it to me.
The Stage Dive Series (1-4) by Kylie Scott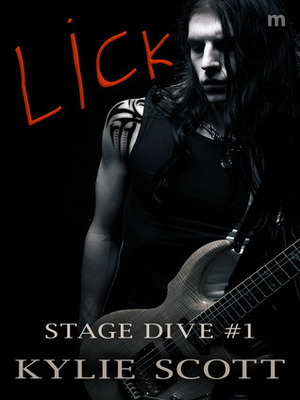 Fiction; Romance
Lick ⭐⭐⭐ 3.5 stars
Play ⭐⭐⭐ 3.0 stars
Lead ⭐⭐⭐ 3.25 stars
Deep ⭐⭐ 2.5 stars

At the beginning of the month, while coming out of a ten days of isolation due to catching Omicron, I powered through this spicy series in a couple of days. While they were full of expected tropes (a drunken Vegas wedding, fake dating, friends to lovers, and a one night stand resulting in a pregnancy), I appreciated how the author didn't shy away from the darker side of rock and roll (paparazzi, drugs, rehab) and the characters weren't all tall, blond, and skinny. Not much variety – they were all still white – but a couple female leads on the curvier side was nice. Lick and Lead were my favorite, and I finished Deep just to finish the series, but won't reach for it again. Full reviews of all of them on Storygraph, linked above.
A Lot Like Adios by Alexis Daria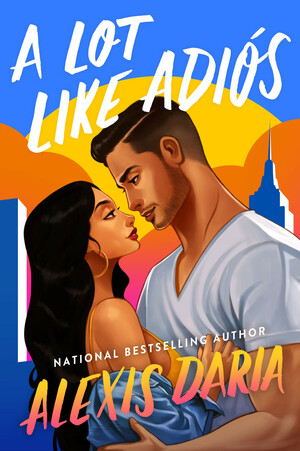 Fiction; Romance
⭐⭐⭐⭐ 4.0 stars
I really liked the first book in this series by Alexis Daria, so when I saw she'd published a second one, I put it right on my TBR list. Alexis Daria makes her books like a perfect recipe. A dash of awkward friends who mutually crushed on each other, with a heavy dose of estranged family members, with two individuals driven to go their own way in their jobs, and a few cups of sneaking around makes for a super cute novel!
Childhood friends are torn apart by the choices one of them makes right as they head off to college, and they haven't spoken to each other in years, when business brings them together. Gabe has to head back to New York (he'd rather be anywhere else) to open another branch of his very successful gym. His best friend from high school, Michelle (Mich), is hired to help with the marketing. Sparks fly when they reunite, but can they make it work this time? And how sexy is that dance at the quinceanera? Very, very sexy!
If I Never Met You by Mhairi McFarlane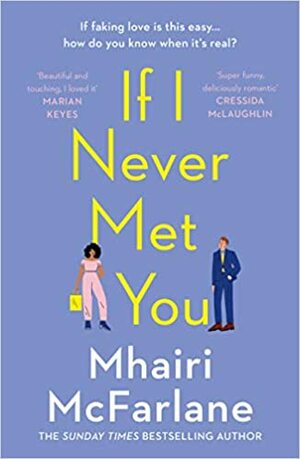 Fiction; Romance
⭐⭐⭐ 3.5 stars
I picked this up on a whim at the bookstore and it was exactly what I needed to read on a weekend away. Laurie's life gets rocked when her very long-term boyfriend (and coworker!) leaves her. Thinking he'd eventually find his way back to her, she's shocked when things turn out very differently. She plots her revenge and with the help of another coworker, fakes a relationship, which sparks a bunch of changes in her looks, and life outlook. But Laurie and her coworker Jamie find out it can be hard to be in a fake relationship when you're falling for the person you're fake dating. Ends in a HEA!
The Girl with the Scarlet Ribbon by Suzanne Goldring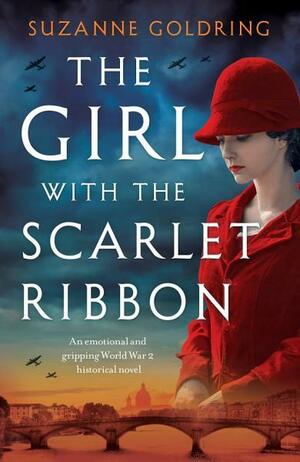 Fiction; Historical
⭐⭐⭐⭐ 4.5 stars
The Girl with the Scarlet Ribbon tells the story of Gabriella and her younger brother, living in Florence in 1943. They're struggling to survive, and when bad things happen, Gabriella is determined to right her wrongs and do what she can to make things better. It's also the story of Sofia, who is mourning her recently deceased father, an Italian painter. Her father never said much about the inspirations behind his paintings, and as she struggled to catalog them, she realizes one painting is missing.
The book switches between the two times as the story is told, weaving the tales together, until you learn how Sofia and Gabriella are connected. Sofia and her mother take a trip to Florence, where they meet a sister that she never knew her father had, and learn about the missing painting. The two characters – Sofia and Gabriella – are welcome narrators, and the story weaves and bobs as you find the clues to what Sofia's father shared in his paintings, and what he could never talk about after his time in Florence in 1943.
I was provided an ARC copy of this book through Netgalley. My thanks to the publisher and the author for providing it to me.
Brand-New Bubbe by Sarah Aronson
Fiction; Children's Lit
⭐⭐⭐⭐ 4.5 stars
Jillian's mom gets remarried, and her new stepdad comes with a brand-new (to her) grandma. And Jillian isn't impressed. She's already got two grandmas, and doesn't see why she needs another one. But her new grandma, Bubbe, works hard to win her over. With a (not so gentle) nudge from her mom and stepdad, she agrees to give Bubbe a chance. Jillian feels a bit guilty though, because she worries that loving her new grandma will make her other grandmas feel left out. So she comes up with a plan to bring her whole family together. What could go wrong?
My little review gave this five (really really big) stars and I give it 4 1/2. The book is not only beautifully illustrated, it's got a wonderful story that is so great for helping kids embrace blended families, and teaching all children that learning to love someone new doesn't mean the people you already love will be loved less. It's a delightfully multi-cultural book with three very different and fun grandmas, and I love that Sarah Aronson used the word "kvetch" in a kid's book.
As an added bonus, the author includes three recipes that are mentioned in the book in the back. We didn't make any of them but I get hungry every time I read the book!
I was provided an ARC copy of this book through Netgalley. My thanks to the publisher and the author for providing it to me.  This book is available for preorder, and will be out in August 2022!
Bear With Me by David Michael Slater
Fiction; Children's Lit
⭐⭐⭐ 3.75 stars
Max is off to his first day of kindergarten, and even though he's nervous, he's not too worried. After all, he's got his bear, Mr. Kalamazoo with him to help keep him safe. But his first day doesn't go quite as planned. Max and Mr. Kalamazoo end up in a bit of trouble, and just when they think the worst is happening, a new friend reminds them that big changes are hard, and tomorrow is another day to start again.
My little reviewer (age 5) gives this no stars because the bear was "just too scary and mean looking" for her to like the book, even though she did think it was funny at times. I give it 4 stars, but I'm knocking off a quarter scaring my target audience. *If* your audience is not as tender hearted as mine, I think this is a great book for kids worried about making the transition to Kindergarten or a new school. It's a cute story that shows that big changes can be scary, but can also be broken down into smaller steps. I think the book is both well written and well illustrated and I would recommend it to kids making the transition to Kindergarten as a way to open up conversations on how they feel about it.
I was provided an ARC copy of this book through Netgalley. My thanks to the publisher and the author for providing it to me.  This book is available for preorder, and will be out in April 2022!
The Boy and the Mountain by Mario Bellini & Marianna Coppo
Fiction; Children's Lit
⭐⭐⭐⭐ 4.0 stars
This story is the tale of a little boy who lives near a mountain, and loves that mountain. He's also a budding artist who draws the mountain. But no matter how many times he draws it, he can't seem to get it right. So he fills a backpack and sets off to hike up the mountain for a closer look.
My little reviewer (age 5) gave this story 3 stars, saying that she thought it was pretty, but not very funny. She's a tough critic. The illustrations in the book are beautiful, as one would expect for a tale about a little artist. So beautiful, that I would happily have prints made and hang them on my kiddo's walls. And while the story is cute, it doesn't flow as well as I would like. It meanders up the mountain slowly, but then rushes back down for dinner, much like the little boy. While I'm more generous than my little reviewer, I'd give this story 4 stars for the beautiful illustrations and cute story, but not more.
I was provided an ARC copy of this book through Netgalley. My thanks to the publisher and the author for providing it to me.  This book is available for preorder, and will be out in June 2022!
Project Hail Mary by Andy Weir
Fiction; Science Fiction
⭐⭐⭐⭐⭐ 5.0 stars!
Ryland Grace wakes up feeling fuzzy, he can't remember things. And as he slowly regains his physical strength and memories, he realizes he's the sole survivor on a spaceship light years from Earth. And his job is to save the planet. No big deal, right? He's just out in space all alone, trying to an entire planet. 
Project Hail Mary has been on my TBR pile since shortly after it came out, but I haven't been able to start it until now. Usually I tear through books in a day or two, but this one. Whoa, this one needed me to stop and savor it. I cried, I laughed, and I got so invested in Ryland Grace and his trials and triumphs. On the surface, it's a hilarous science fiction novel with a good amount of actual science in it. On the other hand, it's a commentary on friendship, and the endurance of humanity as a single man faces a task that is too much for him alone, and yet, he does it anyways. The ending was beautiful and heartbreaking.
I haven't read anything else by Andy Weir, but I would happily pick up another one of his novels again, but maybe not when I'm hoping to relax on vacation. Absolutely five stars for this one.
Ember in the Ashes by Sabaa Tahir
Fiction; Young Adult, Fantasy
⭐⭐⭐⭐ 4.75 stars
Laia is a Scholar in the Empire, which is ruled by the Martials. When her family is destroyed by the martials, she is forced to align herself with the Resistance in hopes of saving her brother. She's fighting for her life and his. Elias is considered one of the best Martial soldiers of his time, he hates it. Taken from a life he loved to become an assassins, he's trying to escape.
An Ember in the Ashes is based on Ancient Rome, and is griping. You alternate between Laia and Ellias' perspectives and while they're both main characters, they have very different goals. But both of them are trying to be better, to save the people they love and themselves. I couldn't read fast enough. Then tension between the two main characters, as well as a host of secondary characters, had me staying up way too late to finish this novel, and immediately reaching for the second in the series.
The book is not light by any means, and I can't check enough content warnings for it. But it's griping, and wonderfully written, and shows that sometimes, the thing that makes us human, is our need to persevere, even when the odds are against us.